Cool though he was back in the day, and made cool once again with the proliferation of the dead, beaten horse known as the "Rick Roll", Rick Astley's coolness might have waned slightly when he wore a denim tuxedo replete with MOM JEANS in his most famous video ever.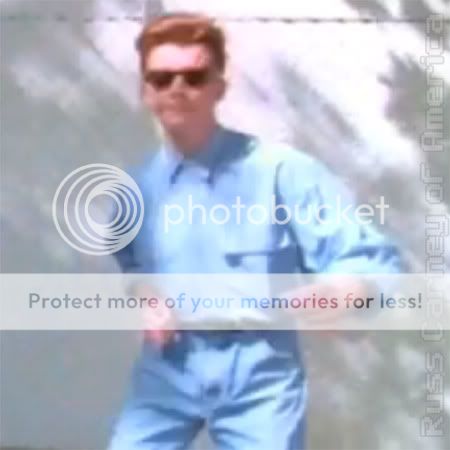 Fortunately he wasn't singing "Never Gonna Give You Up" about the jeans; He gave those up pretty easily.
[c] 2009 Russ of America
Hey you! Purveyor of fine entertainment! Don't be a time cheapskate, take a second to Digg, Stumble, ReTweet or otherwise mention this article via I've got bills to pay!
Subscribe via
today!